Royalty free images are any images that can be licensed by others for a one-time fee. Although the word "free" is in the title, you do have to pay for the use of royalty free images.
Rather than paying royalties for each instance you use the image, you pay a one-time fee to license the rights to use the image. These rights are not the same as owning the copyright on the image itself, but it does allow you to use the image.
Image Licensing
Licensing an image is when you own the right to use an image owned by another person. These rights are not exclusive, nor are they an indication of ownership.
Images can be licensed in a variety of ways. The main three classifications are royalty free, rights-managed, and extended licenses.
Royalty Free
As mentioned above, royalty free images are those whose rights you can purchase. You can often use these images for a number of personal and commercial uses, thought there are limitations to what you can do with them.
Rights-Managed
These are images whose rights you purchase on a one-time basis for a specific use. Rather than acquiring a license for perpetual use as you would with royalty free images, rights-managed images require a new purchase for every use. In the rights purchase contract, the licensee will have to state the intended use of the image for the approval of the licensor.
Rights-managed is not a common type of image license for blog posts or online content. These images are most often seen in use by news agencies purchasing images from established stock photo agencies or photographers.
Extended
An extended license takes royalty free and adds to it. Depending on the individual contract, you'll get the same benefits as you would with royalty free images but with additional agreements. Distribution is one of the consistent perks of extended licenses, giving you the right to use the image in the creation of materials or designs you will be redistributing. Under a regular royalty free license, this is not always allowed.
Some other sub-categories of licenses are available, but these three are the main types of paid image licenses.
The focus of this article is on the use of royalty free and similar images.
Can You Modify RF Images?
The majority of royalty free images can be modified after purchase. However, this all depends on the licensing agreement under which you purchased the images.
Each image service has their own terms and conditions on royalty free images. Many will allow modification of images, but not all of them. Make sure you look through the licensing terms before you purchase an image, especially if you want to edit it.
Can You Transfer the Licensing Rights?
No. You cannot transfer the rights to use royalty free images because you do not own the rights to the images themselves. What you purchase when you pay for a royalty free image is the licensing rights to use the image.
You will retain these rights for as long as the stated period in the contract, which is usually forever. Even if the image owner decides to take the image off the market in the future, your rights to use it will not change. This image can be used as many times as you want. It's all up to you, as long as you follow the conditions of the license agreement.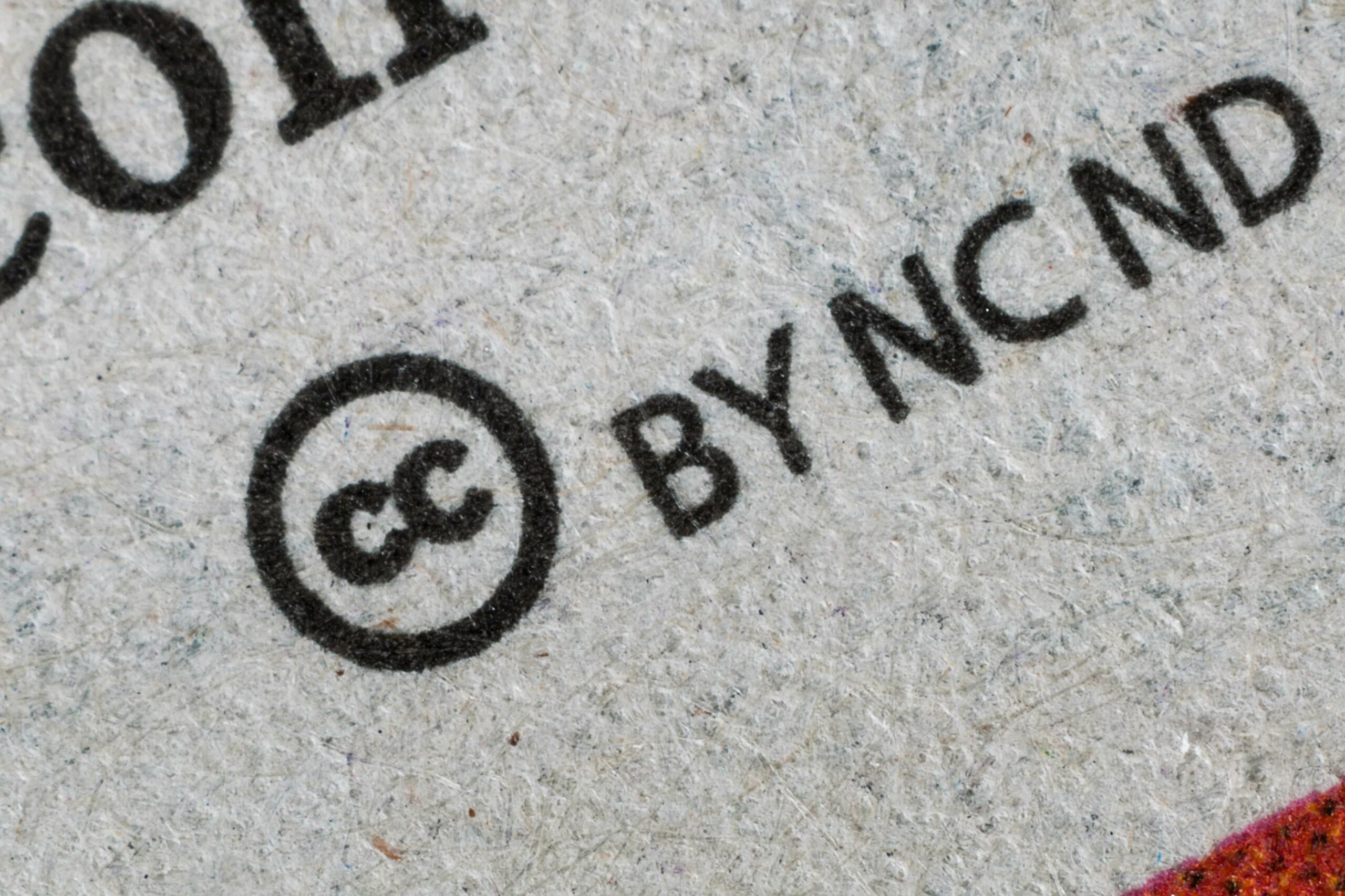 Can You Use Royalty Free Images for Commercial Use?
Yes. After being purchased, most royalty free images are eligible for commercial use. However, this depends on the individual license agreement. Read the agreement carefully to make sure it includes commercial use.
Common commercial uses for royalty free images include:
Blog posts
Website content
Cover designs
Learning courses
Advertisements
Marketing materials
Landing pages
Banners & displays
eBooks
There are other uses beyond these, but this should give you a general idea of how these images are usually used.
Limitations of Royalty Free Images
Paying for royalty free images doesn't give you the right to use them free of restrictions. While all contracts will have different conditions, these are some of the most common restrictions you'll run into:
Storage & Access
Because you don't have the right to distribute the images, you should store them in a secure location that cannot be accessed by third parties. This includes company networks or shared cloud storage.
Trademarking
No royalty free images can be used in any trademarked intellectual property. Because you don't own the images, you cannot apply for a trademark to protect any intellectual property that contains royalty free images.
Perception of Endorsements
When there are models in royalty free images, you are not allowed to use their pictures in a way that suggests they are endorsing your products or services.
Usage Restrictions
Although you have the right to use these images, you cannot use them in an unauthorized way, such as in pornographic content, defamatory content, or any way that could negatively impact any people in the images.
Most of these limitations shouldn't get in the way of normal commercial usage of images. All of this also depends on individual contract limitations with the image owner or selling agency.
Free Images for Commercial Use
While royalty free images are not usually free, there are image options that you don't have to pay for. Stock images can be free for any number of reasons, but the most widely available free stock images are either in the public domain or are licensed under Creative Commons zero.
Creative Commons Zero Licensing
Creative Commons is a non-profit organization that manages international media licensing. Creators can apply any of the various licenses to their images, videos, or other art forms in order to give other people clear direction on how they can or cannot use the media you've created.
Licenses from Creative Commons are non-governmental, but they do work in accordance with legal guidelines for international copyright. Essentially, these licenses are applied by creators to their own works in order to help with distribution of the content.
Creative Commons zero (CC0) is a specific type of license that signifies the owner of the image is giving up all rights to the content. CC0 licenses are the equivalent of creators voluntarily putting their works into the public domain without going through the often extensive legal process.
Under this license, images and even NFT art, can be used for any and all purposes without payment to the owner or attribution.
This is one example of a way to acquire free images for commercial use. The other is taking images from the public domain.
Public Domain Images
Images in the public domain are usable by anyone. Every creator has copyrights on images automatically. These rights are held until 70 years after the death of the creator. Once those 70 years pass, images enter the public domain indefinitely.
Creators can also choose to legally place their work in the public domain themselves.
Public domain images are useful when you need pictures of older subject matter or historical images. No attribution is required when you're using images from the public domain. Images can be used in any way you want, even for distribution and reselling without making significant design changes to the image itself.
The easiest way to find public domain images is from Wikimedia Commons.
Fair Use Images
Fair use is a murky area in copyright law that allows free use of images without purchasing licensing or obtaining permission from the copyright holder, but only for very specific purposes.
Images can be used under fair use for:
Public good
Education
Personal use
Transformation into something completely new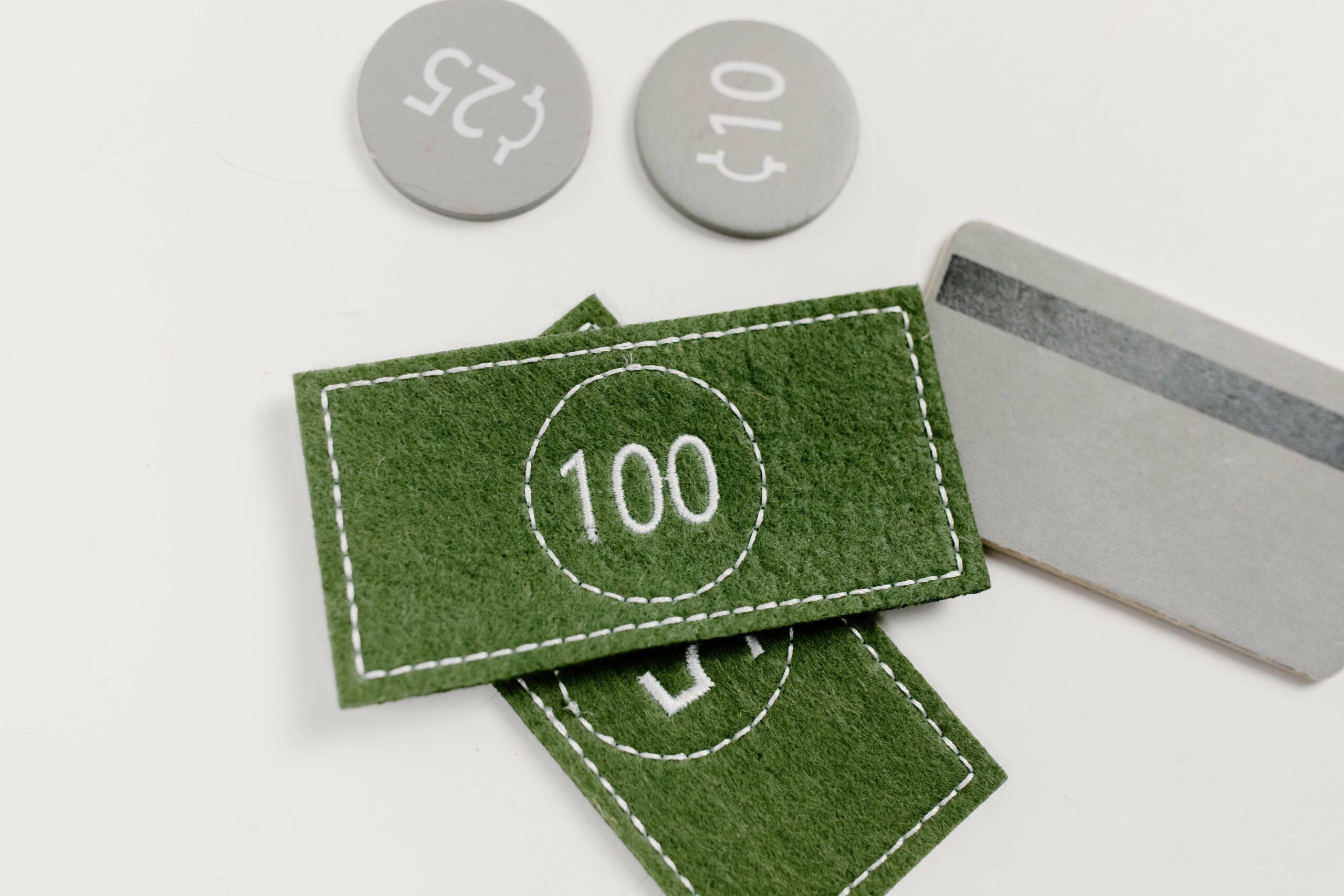 Quality
Would you put more effort into something you were giving away for free or a product people were going to buy? This is logic photographers apply to stock images. If you want consistent quality, you're probably going to have to pay for it.
Both free and royalty free images are usually high quality images. Stock image agencies, whether free or paid, don't usually except low quality images into their galleries. The issue isn't usually the clarity of the image itself, but more the quality of the composition.
There's a reason people pay for good photographers. The composition of an image matters a lot in how useful it's going to be at communicating a point, providing visual emphasis, or serving as an example. Good quality images are not just high resolution, they're also well framed to highlight the subject matter in the best way.
Tons of free stock images are perfectly suitable for online content creation, social media posts, and website content. If you're willing to work with the sometimes strange or low-budget collections of images, you won't feel the need to buy stock images.
Availability
There are some fantastic CC0 and public domain images. The catch is that there probably aren't a large number of great images about specific topics. The more depth you need around a specific topic, the more you'll struggle to find unique free images to use each time.
Using free images, you can find a lot of variety if you're creative. Instead of finding images that are directly related to the main theme of your content, you can look for images relevant to specific sections, giving you a wider range of choices.
If you don't mind reusing some images, there are often enough free images for small to medium content management plans. If you're producing a lot more content for one location, you may need access to a larger supply.
There are more royalty free images available, giving you access to depth when you need it. The problem is you have to pay for each one you use. Depending on which agency you're buying from, you may have to purchase licensing more than once if you intend to use the same image in multiple places. You may also be limited in how you can use the images.
Check the licensing agreements carefully to understand the limitations.
Relevance
Depending on how niche of your topic your content is on, it can be difficult to find free stock images that are directly relevant. Most free stock images focus on general application and mass appeal rather than specific niche uses.
For example, you may be able to find pictures of a construction worker, but not a model using a specific type of tool. While it might be easy to get pictures of houses with "for sale" signs, it could be more difficult to find apartments or townhouses with specific characteristics.
Free stock images, especially those licensed under CC0, have limited relevance to niche topics because photographers are not usually motivated to take a lot of high quality images for free distribution.
You're likely to find more relevant stock images searching through royalty free image databases. Since you have to pay for royalty free images, there is more incentive for photographers to offer a range of images with more specific subject matter.
Handling Images
Royalty free images can be tricky to manage, as a business. You have to pay attention to the licensing agreements for each agency and make sure you adhere to the requirements of each specific agency. This is especially difficult in relation to preventing distribution of images even between your own team. Attribution can also be tricky when that is listed as a requirement.
CC0 images don't have these same kinds of handling issues. Because the image creator has chosen to license under CC0, there are no limitations on what you need to do with their images. No stress about distribution and no issues with proper attribution unless you choose to give a shoutout to the copyright holder.
Where to Get Royalty Free Images
There are plenty of stock photo sites that offer RF images for a fee. Each site represents an independent agency selling the rights to the images in their possession only.
These are some of the top royalty free image sites:
Getty Images
Deposit Photos
Shutterstock
iStockphotos
Adobe Stock
It's not an exhaustive list, but all these agencies license royalty free images for commercial use. They usually operate under a membership model where you buy either a subscription that gives access to a specific number of image per month or a credit model where each photo is downloaded in exchange for a number of credits.
Before you purchase any royalty free images, check out the licensing agreements they operate under so you can stick to their requirements.
Where to Get Free CC0 Images
If you're interested in using free images instead of royalty free, there are a few main sites to check that offer CC0 images:
There are others, but these are the main three galleries that usually encompass the widest range of CC0 images available. Sometimes the galleries of these sites also overlap. 
Note that you can get access to all these images directly within the ImageSuggest Google Docs add-on in order to find relevant blog post images.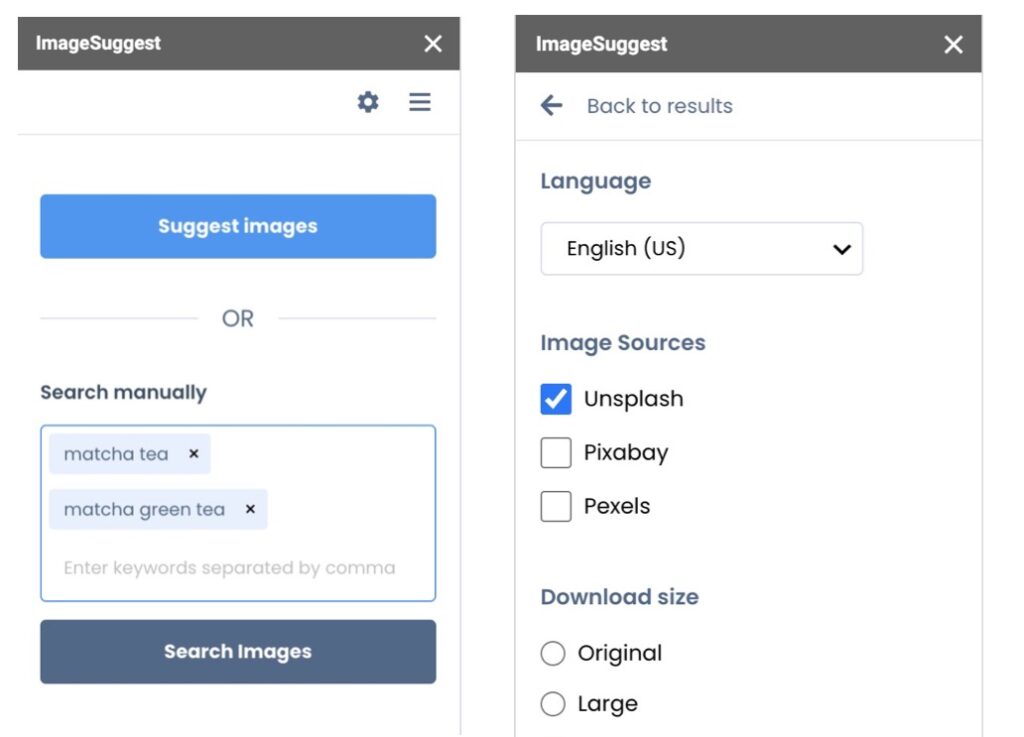 Using ImageSuggest to Find Free Stock Images
Instead of going to each individual site and digging through the gallery, ImageSuggest simplifies the search for free stock images. You can download our image search add-on for Google Docs and search through all the largest CC0 databases at once for relevant images.
You can also search for images by inserting one or several search keywords and choosing which CC0 images database to search one (Unsplash, Pixabay, Pexels), and insert captioned images directly into your article. This can be useful if you plan to use several images per blog post.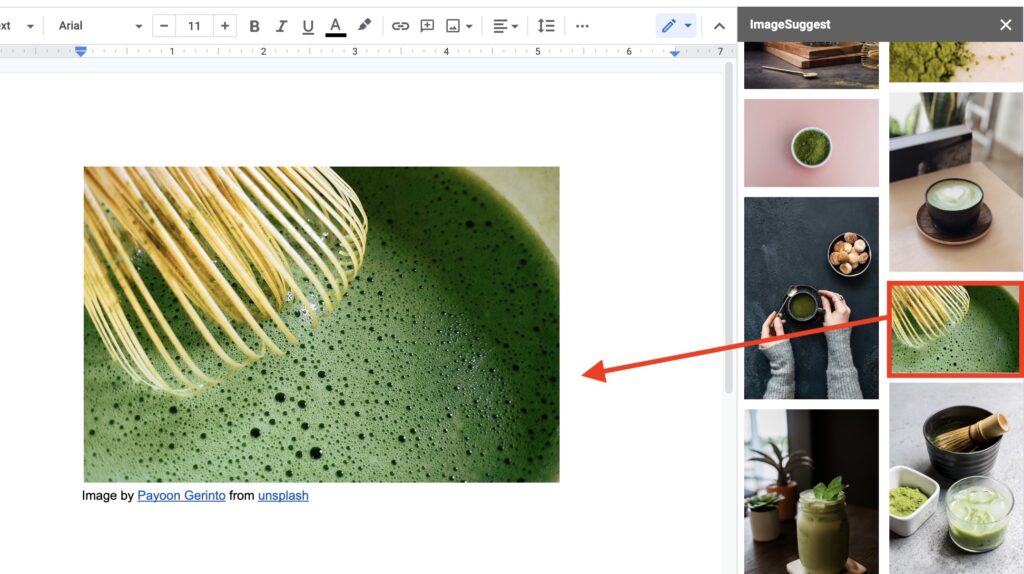 It's a lot easier to find stock images when you don't have to dig through three different overlapping databases every time. You might even find that you don't need royalty free images at all.
Royalty Free Images FAQ
Can I use RF images for free if I'm using them for a non-profit organization?
Even if you're using an image for non-profit purposes, it can still be considered commercial use. You cannot use royalty free images without paying for them, even if you want to use them in a non-profit capacity.
Can RF images be used on ebook covers?
This is often a case where an extended license is needed, or a royalty free image license that allows distribution in design. In either case, the owner of the ebook should be the one to purchase the rights to the image, as well as the graphic designer who makes the ebook cover.
Can I buy exclusive rights to a royalty free image?
You can only buy exclusive rights under rights-managed licenses. The rights to royalty free images are not sold on an exclusive basis.
Where do royalty free images come from?
Photographers take pictures on their own and upload them to stock image agency galleries. Royalty free images are most often taken by individual photographers.
Do photographers get paid for royalty free images?
Yes. Photographers upload their images into agency websites. When someone pays to download their images, they get a percentage of the money.
Do royalty free images come with model releases?
Not necessarily. Some royalty free image agencies may include model releases when there are models present in the stock images, but many do not. You may need to seek out images with model releases if you plan to use images containing models for any purpose other than normal commercial use for an ethical product or service.